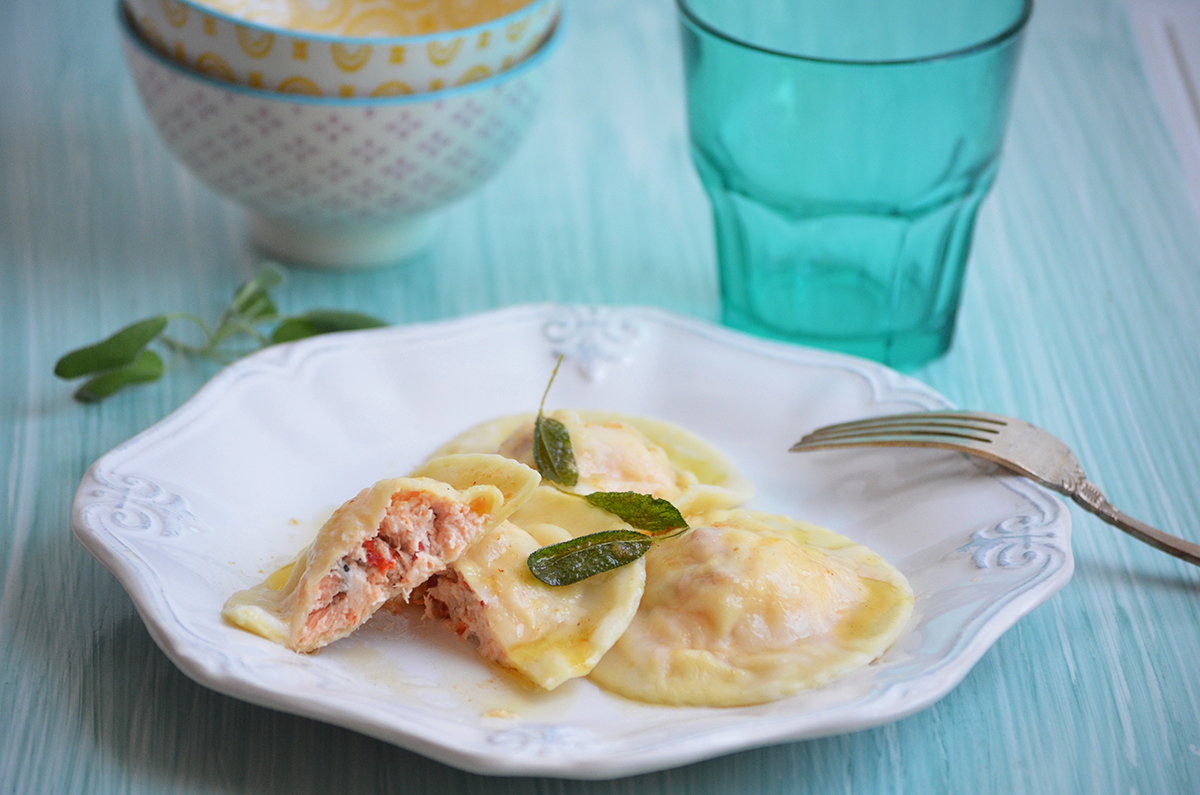 Christmas holidays pasta
The salmon used for the filling of our Girasoli comes from Norway FAO area and is smoked immediately after fishing. The typical taste of salmon is then enhanced by Grana Padano which completes the filling.
We recommend to cook them in boiling water for 4 minutes and then to sautee them with robiola cheese and pieces of fresh salmon.